CUSTOMER:

DHI Denmark
Project purpose: supply of a vessel capable of taking samples of bottom sediments
in the vicinity of a gas pipeline at the bottom of the Baltic Sea, with a crew.
CONTRACT TIME-FRAME: vessel made available for 10 days after contract execution,
from 3 till 9 June 2013.
VESSEL: overall length 32.5 m, draft 2.9 m, displacement 165 t;
speed 7 knots. Equipment tailored to the needs of the customer.
CREW MEMBERS: 7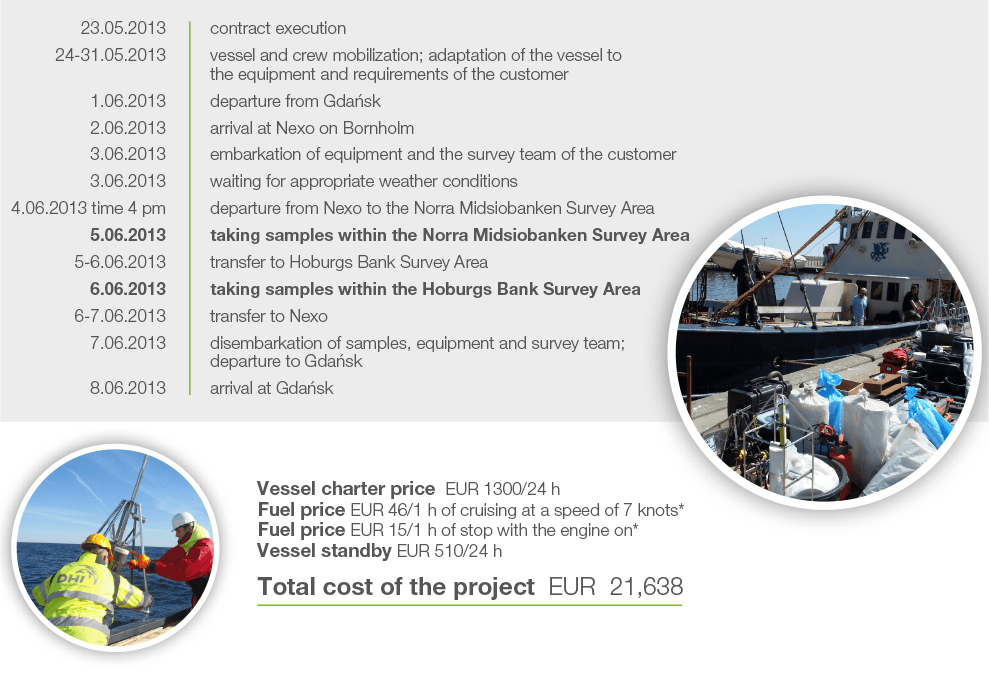 Implementation time was a priority in this project..
Projects planned more time in advance can be implemented at a price lower by even 15 %. Even though it was the peak of the survey season, we were able to provide the customer with a vessel and a crew within such a short time-frame. We could do that as we carry out various research project and use multiple vessels and survey teams at the same time.
See references >>